THOMAS GAMBRELL
_________________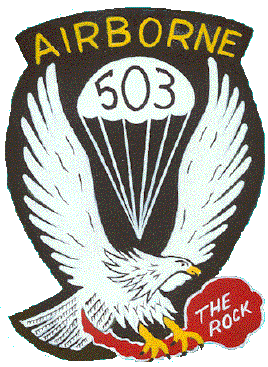 Thomas GAMBRELL
161st Parachute Engineering Co
K.I.A., Jump Casualty,
16 February 1945
Pfc Jesse Castillo of C Company of the 161st Engineer Company was in the first lift on a plane headed for the golf course DZ. When his jumpmaster, Lieutenant Burt, had the paratroopers stand up and check equipment, Castillo found to his horror that he had not buckled his leg straps. When Lieutenant Burt asked, "Are you ready?" Castillo yelled at the top of his lungs, "Noooooo." Castillo knew that if he jumped with his leg straps unbuckled, he would fall through the harness when he got his opening shock.
Fortunately, the plane missed the DZ on the first pass. Castillo enlisted the aid of his assistant machine gunner, Pfc. Thomas Gambrell, to help him secure the straps. By the time of the second pass, Castillo was ready. When he got out the door, his chute opened properly. Just as he got his opening shock and was facing the doorof the plane, he saw a man jump whose chute never opened. Castillo watched him plummet all the way to the ground. When Castillo hit the ground, he ran about one hundred yards to the point where he saw the body land. It was his assistant, Thomas Lambrell.
Jesse S. Castillo via
Corregidor - The Rock Force Assault
Lt. Gen. E. M. Flanagan, Jr.