CLIFFORD MACKENZIE
_________________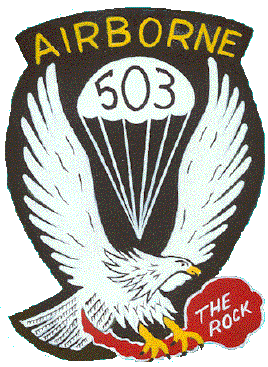 Clifford MACKENZIE
2nd Lieut., 2d Bn HQ & HQ Co.
K.I.A. Grubbs Ravine, Corregidor
22 February 1945
The machine gun platoon was from the 3rd LMG. platoon, 2nd Bn HHqCo commanded by 2Lt Clifford MacKenzie. He had followed the 1st and 3rd squads of my platoon. When the line of advance hit the fire lane of the LMG., T-5 William Ashby, Company medic, went to the aid of Pfc Paul Narrow. He went down with gunshot wounds in both ankles. MacKenzie seeing this happen to his front, went to Ashby's aid and died.
MacKenzie's posthumous Silver Star Medal citation reads:
SECOND LIEUTENANT CLIFFORD MACKENZIE

01305117, Infantry, United States Army. For gallantry in action at Corregidor, Philippine Islands on 22 February 1945. During an attack by our troops, a platoon was pinned down under a hail of light machine gun fire. One of the men in the platoon sustained mortal wounds and another soldier going to his aid was seriously wounded. Fully aware of the risks involved and totally disregarding the possible consequences, Lieutenant MacKenzie unhesitatingly plunged through the withering fire toward the wounded man and in so doing lost his life. Lieutenant MacKenzie's display of valor, beyond the call of duty exemplifies the highest traditions of the military service. Next of kin: Mr. Willaim S. MacKenzie, (father), 1410 Cortelyon Road, Brooklyn, New York."
Bill Calhoun
My Day With The Rattlesnakes:

Clifford MacKenzie was a member of a patrol of the second Battalion Headquarters and Headquarters Company which came under fire. One man was killed and one wounded in a withering hail of enemy light machine gun fire. Mackenzie was killed plunging through the fire to aid his platoon members. He was awarded the Silver Star posthumously.

Bennett M. Guthrie
"Three Winds of Death"

(MacKenzie was with 2d Bn HQ & HQ Co., and his platoon was attached to "F" Company in support of an "F" Co skirmish line which was ambushed in Grubbs Ravine. He was one of four men killed in that action - the other three were Pfc. Paul A. Narrow, Pfc Theodore C. Yokum & Sgt (Pvt.) George J. Mikel. )