ROBERT C. REISINGER
_________________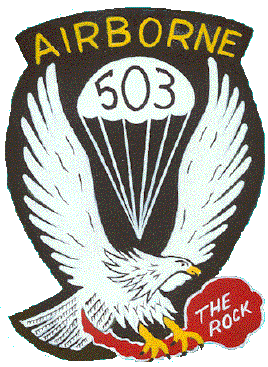 Robert C. REISINGER
Pvt 'B' Battery, 462d Field Artillery (Parachute)
K.I.A., Landing Zone "A", Corregidor
Friday 16 February 1945
"B" Battery of the 462d Field Artillery Battalion jumped on the parade ground. In the jump, Pvt. James Manning was killed by small arms fire just as he left the plane and Pvt Reisinger was killed by a sniper just as he hit the ground.
Gen E. M. Flanagan Jr.
Corregidor The Rock Force Assault
Presidio Press
"Reisinger's parachute caught in a tree and before he could unfasten his chute a Jap turned a flame thrower on him and burned him."
Pfc John M. Cress
Btry B., 462d PFABn.
to Daniel MacRaild