This past trip to Corregidor (January 11th to 16th) was quite unusual but very interesting for me. Along with others, I went there to meet a 503rd Paratrooper (Richard Adams) who jumped on Topside in 1945. This was his first trip back to Corregidor since the war. He was an amazing guy and at the age of 88, had no problems getting anywhere he wanted. This included the top of Malinta Hill. A film crew also accompanied us for a couple days. They are creating a documentary about Corregidor Island. I am sure Karl will provide a detailed report so I'll just post a few photos.
On arrival they decided to take the 'regular' day tour to get a feel for the island today. An exception was at the 503rd PRCT Memorial at the Topside Parade Ground where there was a wreath laying ceremony.
Paratrooper Richard Adams. His daughter, active duty USAF, is in the background.
Paratrooper Richard Adams presents a wreath at the 503d PRCT Memorial. The ceremony was arranged by Steve Kwiecinski and the Corregidor Foundation, with the co-operation of Sun Cruises.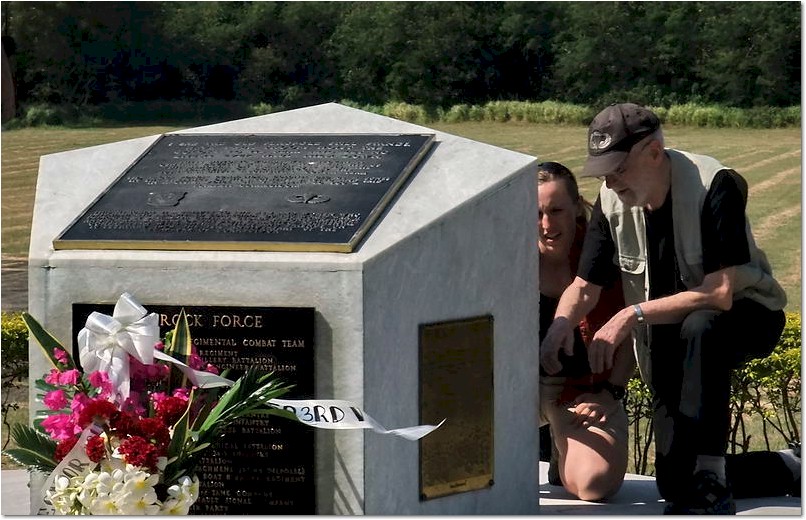 Father and daughter viewing plaques on the memorial. The plaques list the names of all the 503d KIA's on Corregidor.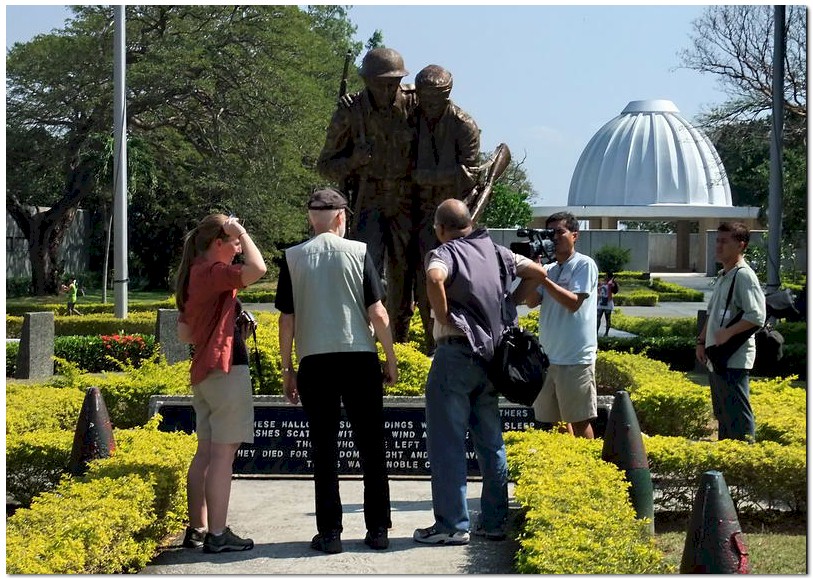 Paul Whitman, Peter Parsons and Lucky Guillermo are producing a documentary on the 503d PRCT on Corregidor, and Peter Parsons organised a film crew to cover the visit. Here they are at the Pacific War Memorial
In the museum, Richard got a little surprise. There was a photo of him along with other troopers watching MacArthur the day he came back to raise the flag.


Holding the photo.
Close-up of the photo. Arrow points to Richard Adams.
Walking to the water tanks east of the Topside lighthouse. He spent the first two nights on Corregidor sleeping on the ground between them.
A tribute to Richard Adams.
Mr. Adams, his wife and daughter are some of the nicest people you could ever meet. Hopefully we will meet them again on Corregidor.


Images are copyright the Author