ALFRED BALLIET
_________________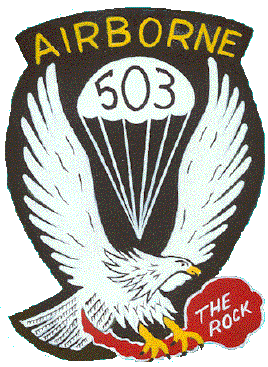 Alfred BALLIET
PFC, 3d Platoon, 'A' Company
KIA Water Tank Hill,
24 February 1945.

In Guthrie's book, it is stated that on 25 February "C" Company captured Water Tower Hill. In my opinion it was "A" Company who captuted it. This is where and when Lt. Sullens was killed, Harvey Hicks, James Jordan and Alfred Balliet were also killed at this time. None of the abovementioned died immediately but they were all so badly wounded that they died. Hicks was in a position with Sullens and had his foot blown off. Sullens was so badly hit that he couldn't move. He was talking but stated that he was unable to be of any help. Jordan was hit real bad in the belly but was able to tell us that he had no further need for his TSMG. Balliet was hit badly in the upper left arm - I'm sure it got into his chest - and I lighted a cigarette for him. I later discovered when I was evacuated to Subic Bay that Balliet had died.

Jerry Riseley
letter to Don Abbott 6 Nov 1990

In the late day assault on Water Tank Hill, on February 24, to the left of our squad, Balliet was killed. I first heard of it in the hospital after the Monkey Point explosion. Since then I have tried, particularly at 503d reunions, to find someone who could tell me about his death but I have had no success.

Howard Lout

Alfred Balliet was born June 6, 1919, in Aberdeen, South Dakota. He was the third oldest of ten children born to Jacob and Dorothea Balliet. Alfred went to high school in McLaughlin, South Dakota, from where he graduated in 1936. After that he found work on the railroads and was also in the Civilian Conservation Corps. He graduated from Nettleton Business College in Sioux Falls, SD; while there he was a Golden Glove Boxer. He joined the Army in 1941, and was with the 503d through Australia, New Guinea, Noemfoor, Mindoro and on Corregidor. On 25 February, a grenade hit him in the chest, and he died of wounds within two hours. He is buried at Trail City Cemetery, South Dakota.

Walter Balliet,
Rapid City, SD.